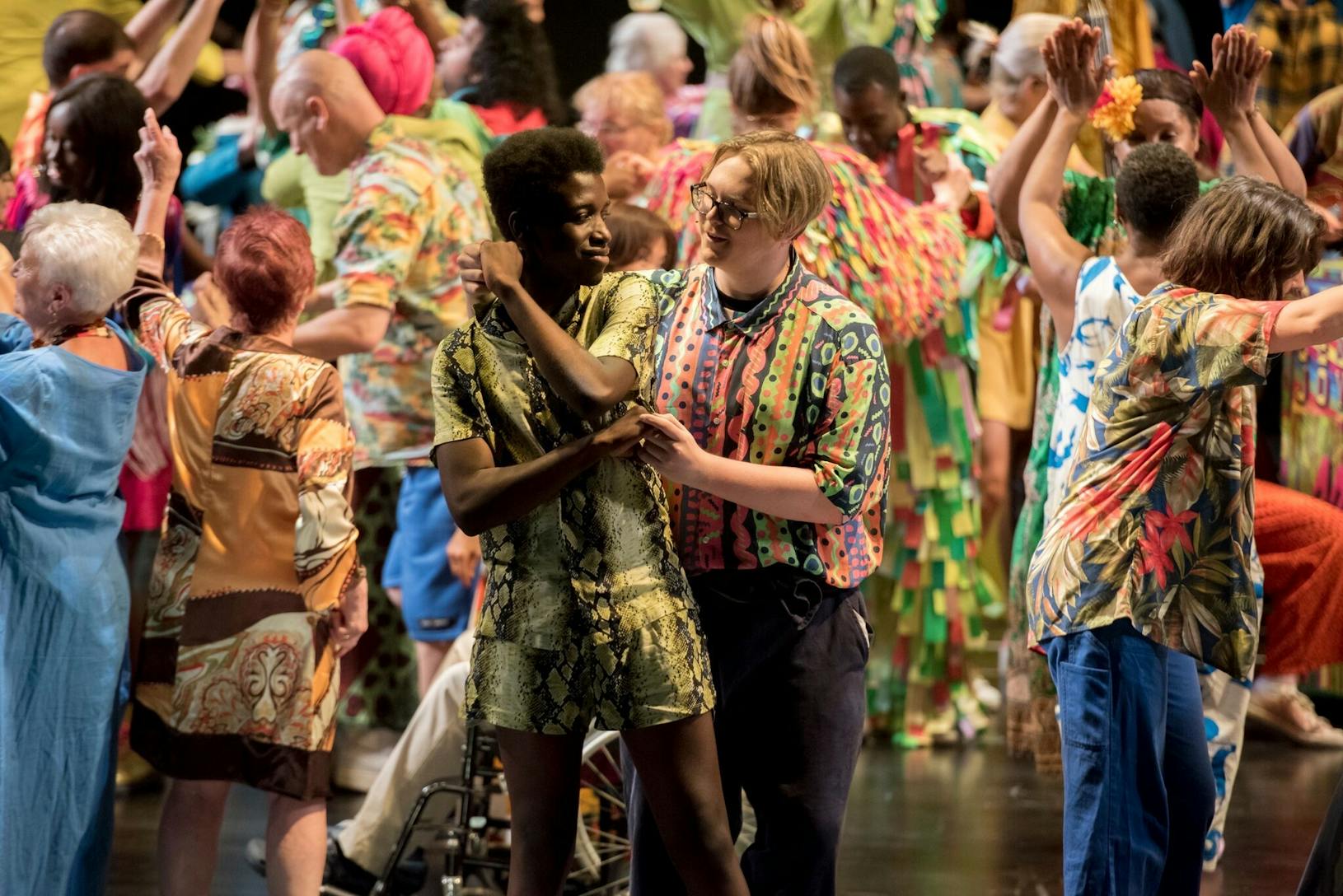 As You Like It
A National Theatre Public Acts Production in partnership with Queens Theatre Hornchurch
The UK premier of a musical adaptation of the William Shakespeare classic, As You Like It, by Shaina Taub and Laurie Woolery. Sundeep worked with a cast of over 150 community members, professional actors and performance groups from across London to create an extraordinary act of theatre and community.
Creative Team
Douglas Rintoul

Director

Hayley Grindle

Designer

Yshani Perinpanayagam

Musical Director

Sundeep Saini

Movement Director & Choreographer

Leigh Davies

Sound Designer

Paul Anderson

Lighting Designer

Jules Tipton

Assistant Director
Under Sundeep Saini's uncompromising choreography, mass dances, boisterous wrestling bouts and hyperactive crowd scenes break out beneath a canopy of rainbow-coloured ribbons.

This is an Arden that one would count a privilege to be 'banished' to. A jubilant knees-up, this is large scale community theatre at its best.

a high-octane, kaleidoscopic extravaganza
About Sunny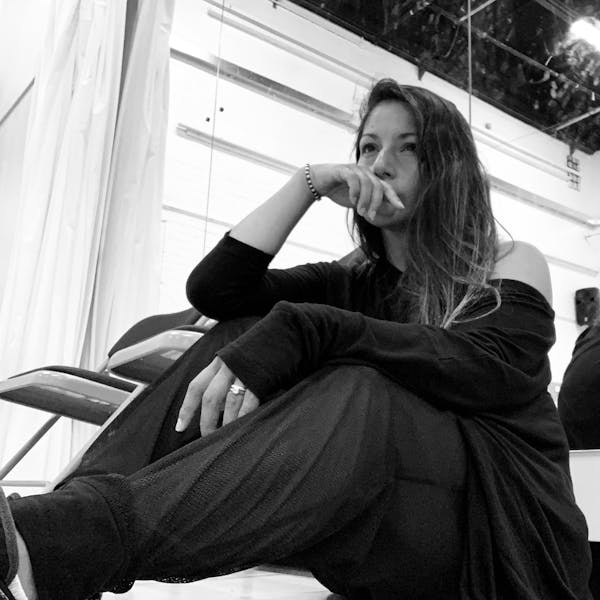 Sundeep Saini is a movement director and choreographer passionate about driving narrative through physicality. She has worked with; children from 3 years old up to adults, community ensembles and professional companies, actor-musicians, classical actors and musical theatre performers, people with and without disabilities and strives to push them all to reach their full potential in both technique and performance.
She is a creative with a keen focus on embedding a movement vocabulary into a piece and strives to build character, narrative, musicality and production style whilst pushing the boundaries of choreography and movement.